Philippa Willitts is a freelance writer, proofreader, copyeditor and journalist, available for hire.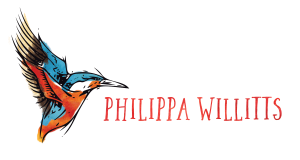 She helps businesses to tailor their website content so that it gets maximum search engine exposure without compromising on the writing style; she can provide up-to-date and well-researched regular content for blogs to engage readers and customers; and she has a particular interest in content marketing, providing long-term customer-focused website content to ensure that customers find your site and recognise it as an authority in its niche.
She is also a journalist, writing mostly on health and disability and women's issues, with an additional focus on women in business. She has a weekly column at Global Comment.
She has been published on the Guardian, Independent, Channel 4 News and New Statesman websites, xoJane, the Daily Dot and more and is also a skilled writer of SEO content, blog posts, commercial copy, press releases, case studies and web content.
Her specialist areas are health and disability; women's issues; and digital marketing, especially on the subjects of social media, SEO, content marketing, internet security and internet marketing.
On this site you can find details of her freelance writing and rates, her proofreading and copyediting, frequently asked questions, and contact details.
If you are interested in finding out more about having Philippa write for you, please email her at philippa.willitts@gmail.com
The rest of her website is written in the first person. She's never quite sure why About Pages tend not to be, but it was one trend she decided against bucking.