Copy: new cloud storage alternative to Dropbox and Google Drive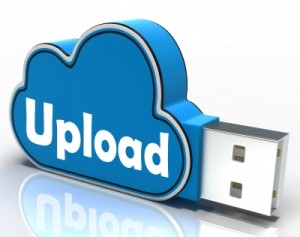 As a freelancer, making sure your work and records are backed up is vital. Losing valuable documents can get you in trouble with everybody from clients and editors to the tax man. I tend to double up my backing up, using both an external hard drive and online cloud services. This may seem like overkill, but you only need one massive hard drive failure to leave you in a real mess.
The other great thing about cloud storage is that you can access your files from any computer, so wherever you are, you can find your work.
Google Drive is great for volume and reliability, but the user interface leaves a lot to be desired. It is not at all intuitive, and things can be difficult to find.
Dropbox is fantastic in many ways, but the free storage is very limited, and even if you successfully refer a new user you only get 500MB in return. It becomes quite expensive if you want to back up more substantial amounts of data, and as your business grows, Dropbox can become prohibitively pricey.

So I was excited to see that there's a new player in the market. Called Copy, new users get a vast 15GB free, and if you sign up through my affiliate link, we both get an extra 5GB storage space. It works in a similar way to Dropbox, in that when you install it on your computer you get a folder on your computer specifically for your Copy files, and you can copy or move files into it, which are then uploaded to the cloud servers.
It's easy, and files are kept absolutely private by default, although they can also be shared with others easily. One particularly nice touch is that in folders you share with colleagues or friends and family, the storage space is divided between those who use the folder, rather than each user having to account for the entire amount.
It seems like it has taken all the best bits of Dropbox and made it much more accessible by offering storage space that equates more closely to the amount of data users have to back up nowadays.
I will no doubt continue using Dropbox for really crucial files, and Drive is essential to managing a lot of my collaborative work with others, such as the podcast. But for my more day-to-day backup needs, I'm pretty excited about Copy, and am keen to see how it develops from here.
At this stage it's stable, has good privacy settings by default, and the free allowance is generous. 15GB to start is great, but make it 20 by signing up via this link. Go on, it's definitely worth exploring.
(Image credit: Stuart Miles)