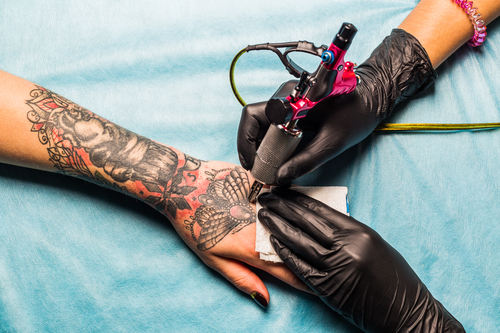 Tattoo proofreading: preventing disasters before they happen!
Tattoos can be beautiful, glorious representations of art or complex emotions, carefully applied to our skin by specialists who take pride in their art.
They can also be drunken mistakes carved out after midnight in Ibiza, leading to embarrassment and cover-ups at a later date.
If you are planning a new tattoo and it will involve text, let me help you to make sure you don't get anything disastrous inked into your skin permanently. Let me check the spelling, the punctuation, and the word order to ensure you go into the artist's studio equipped to be given the perfect inking.
Find out more about tattoo proofreading and how much it costs (virtually nothing, actually!) here. Prevention is better than a cure. Or, in this case, prevention is better than laser treatment or a big black cover-up that's usually a panther.